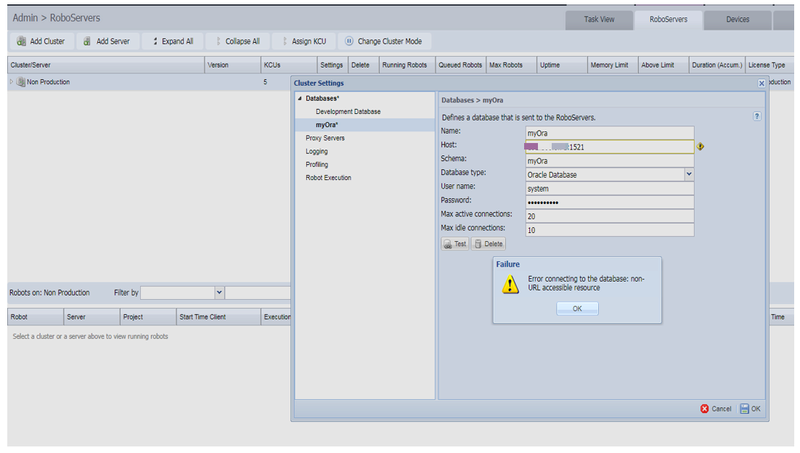 Hi, All
Have anyone tried using Oracle Database at Management Console?
I uploaded Jar file on Setting tab and tried to connect it, but then above error happens.
The message is "Error connection to the database: non-url accessible resource."
I have tried changing  ojdbc6.jar to ojdbc7.jar. But the situation hasn't changed.
Anyone can give me an advice what I have missed?